3 Flash Techniques for More Creativity
The flash is a great alternative to ambient light when the latter is scarce. Some flash Techniques can also get you out of tricky situations like backlit scenes. These conventional uses of flash can be just about all you will ever use it for. But, with a bit of curiosity and a sense of experimentation flash will provide you with a great amount of new creativity outlets to try and delve into. Here are some fun flash techniques that might interest you.

Flash Blur Technique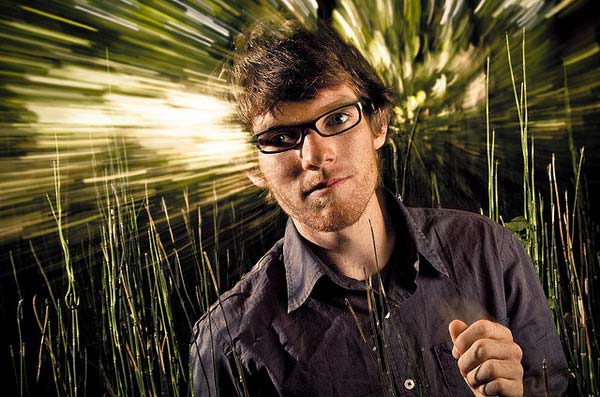 Photo by Auzigog
Usually, when using flash it's because there isn't enough light to allow a fast shutter speed to capture a sharp image. But with this flash technique the result that we seek involves both the use of flash and a slow shutter speed. This flash technique uses long exposure times to create blurry backgrounds while keeping a sharp subject through a flash burst. In order to achieve this effect you need to set your camera flash to slow sync mode. Even better, if you use a DSLR and an off camera flash you will be able to create stunning results. In such case, set your flash mode to Rear curtain. This means that your flash will only fire at the end of the exposure which will guarantee you the sharpness of your subject.  The slow shutter speed will result in blur created by the movement of either the subject or the camera and the flash at the end of the exposure will freeze your subject to provide the sharpness that you need. You can further experiment with this flash technique by using a zoom out while pressing the shutter. For this you will need to zoom in on your subject; begin to slowly zoom out and press the shutter at the same time. This will create a vortex like blur around your subject which will draw the viewer's eyes even more.
High Speed Photography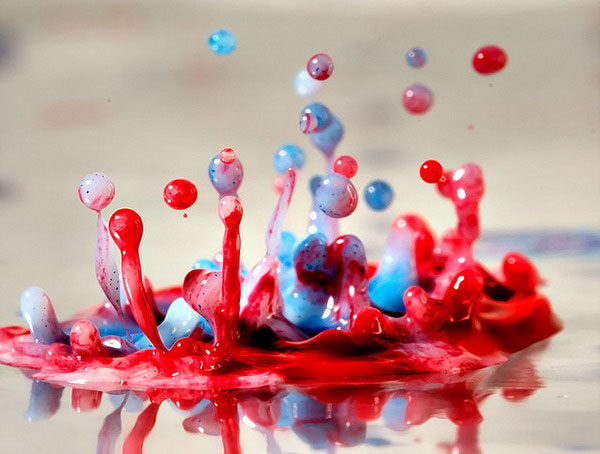 Photo by Chaval Brasil
The flash can be the only tool that can enable you to freeze the movement of very fast objects. Movements that are usually imperceptible by the human eye and hard to capture even with the highest shutter speed your camera can reach are relatively easy to shoot using the high speed photography flash technique. In this technique you will use the very fast flash burst to freeze such actions. The flash, dialed down to a low burst power will act as a super fast shutter enabling you to capture subjects like water drops, balloon explosions or even bullets. But along with a camera and an external flash unit you will need to come up with a system to allow you to sync your flash burst with the right moment of the action taking place. There are different systems based on detecting sound or motion that you can either purchase or construct. You can learn more about the high speed photography flash technique
in this article
Stroboscopic Flash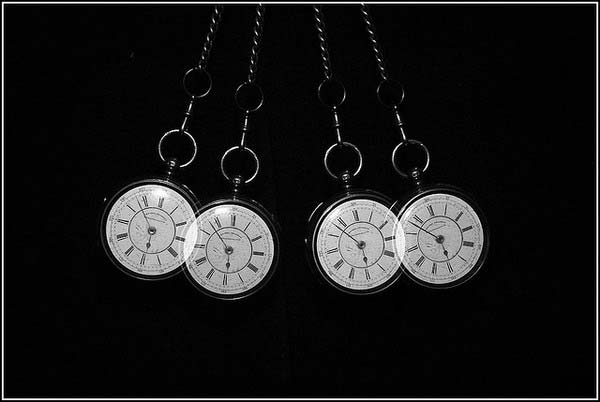 Photo by Dave-F
The stroboscopic mode is found in many external flash units and it consists of the flash firing several bursts in a single exposure. This multi burst flash technique will allow you to capture a sequence of movements in one time. It can produce amazing results showing the exact trajectory a particular moving object has taken. Your subject can be a ballet dancer for instance, or it can be a hand flipping a coin in the air. Before taking the shot you will need to determine the number of bursts to be fired, their frequency and their power. In order to get more bursts in one exposure you will need to use a low flash power and a low frequency to allow for the flash to recharge between the bursts.  You also need to determine the shutter speed needed to finish the shot. Usually the minimum shutter speed is equal to the number of flash bursts divided by the frequency.  For example, if you are using 5 flash bursts and a frequency of 100 Hz, the minimum shutter speed that would allow the shot to be captured would be 1/20 s ( 5/100). You can of course use a longer exposure time. Be aware though, of the ambient light that might mix with flash light if longer exposures are used.