4 Common Mistakes in Sport Photography
Sport photography
Sports photography takes place in a fast action environment and it involves fast shutter speeds and a good attention from the photographer. It is also easy to make mistakes in the attempt of capturing a good image in this type of photography. Unfortunately, when doing sports photography you don't get a second chance to shoot the same fast action. Because of this, you should be aware of the following mistakes that are common in sports photography and avoid them: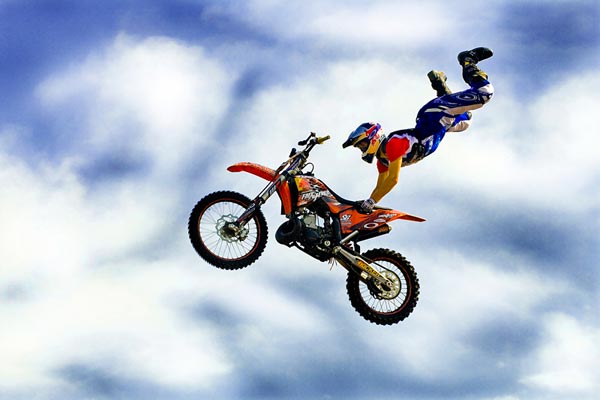 Photo by roblfc1892
1. Using the wrong equipment. The photographer is the most important element in most types of photography, but in sports photography you cannot expect to achieve good results without good equipment. Forget about using kit lenses, like 18-50mm, to shoot sports events. You will need lenses with a longer focal length and those should be as fast as you can afford. A telephoto lens with at least 200 – 300mm is required for most sports events and if the type of sport you are shooting takes place on a large arena, like soccer for example, you will need a 300-400mm lens. Usually most of these lenses have an aperture of f/5.6 at the longer end of the lens, which is good if the event takes place outdoor during daylight, but otherwise you will need lenses with a wider maximum aperture, like f/2.8 or faster.
2. Having the wrong placement. A general rule in photography is to get as close to the subject as you can. This is important in sports photography too, even if you have long telephoto lenses. If you are closer you can see all the action better before you start taking the shots. A good placement will enable you to choose what to shoot easier. Also it will be a good idea to choose a placement that will provide you with a pleasing background for your shots.
3.  Not acting on decisive moments. In sports photography you must have a good reaction to capture the decisive moments. In some sports those moments can come only a few times per event so you should be prepared and act accordingly. A common mistake in sports photography is to go and shoot the event without knowing anything about that sport in particular. If you take the time and study the sport event you should be able to anticipate better when the decisive moments will take place. This will help you capture some great images. A great example of shooting right in the decisive moment is the impressive following image: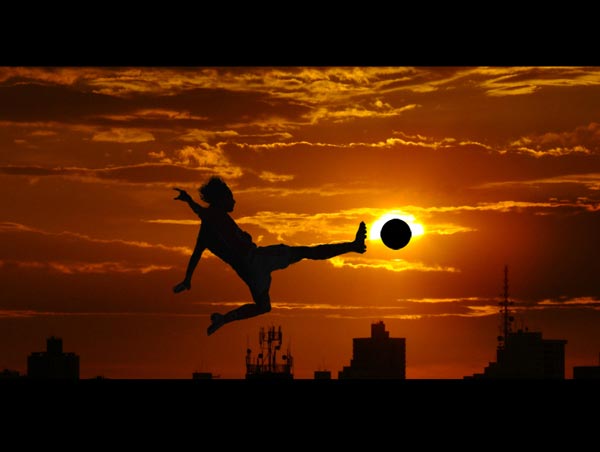 Photo by vramak
4. Not using the right settings to freeze the action. Sports photography is all about freezing the action. If you are unable to do that you will get motion blur and won't get any usable images, especially if it involves a fast action type of event. You must use fast shutter speeds to freeze the movement of your subject. Depending on the type of sport you are shooting, shutter speeds of 1/250th of a second or higher must be used. A speed of 1/250th of a second will be enough to freeze the movement of running people for example, but it won't be enough for racing cars and you will get blurry results like in the image bellow: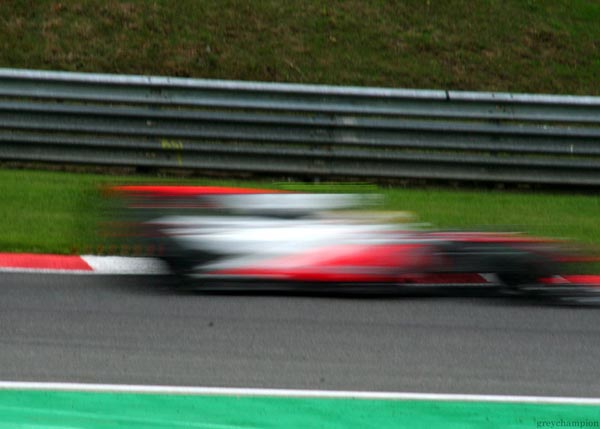 Photo by greychampion
In this case you should increase the shutter speed until you are satisfied with the result. However, when using fast shutter speeds you will encounter another problem and you might get darker photos as less light will enter the camera. You can compensate this by increasing the ISO value or by using a wider aperture. Experiment with these until you get a proper result.
More resources of sport photography:

1- 30 Incredible Examples Of Sport & Action Photography
2- Tips and Techniques for Sports Photography
If you have any "Mistakes in Sport Photography" to add to the above list, we'd love to read them in comments below.