7 Reasons Why You Will Get Better Pictures with a Prime Lens
There are many reasons why you should use a prime lens. If you are thinking of getting a new lens for the camera you use, then you should have in mind a prime lens. Although the main drawback of prime lenses is that they have a fixed focal length, they also have many advantages. You can take great pictures using these lenses and you can find below 7 reasons that will help you understand why you should seriously consider getting a prime lens

1. Prime lenses will provide you with better quality pictures. Overall, the construction of prime lenses is simpler and better than zoom lenses, and the optics are great.
2. Thanks to their construction, prime lenses have a wider aperture than other lenses. Apertures of f/1.4 or f/1.8 are very common for this type of lenses. You can use this to your advantage to take images in low light conditions more easily, because they can receive more light than normal zoom lenses, and thus, they will enable you to take pictures using shutter speeds higher than usual. Another advantage of their wide aperture capability is the fact that they can be used at low ISO values, which in turn will provide you with better quality pictures.
3. Prime lenses are very sharp. If sharpness is what you are seeking, then primes will be great for you. The quality of their optics will provide you with some very clear pictures and they will be great for shooting portraits. They can also be used to create a wonderful 'bookeh' effect, thanks to their great optical construction and to the possibility of setting them on very wide apertures. The so called 'bookeh' effect is what many photographers are looking to achieve in their pictures and prime lenses can be a valuable asset in the production of such an effect.
4. Because they have a fixed focal length, you will have to move your body to frame the shot and this will help you, in the long term, to achieve better compositions.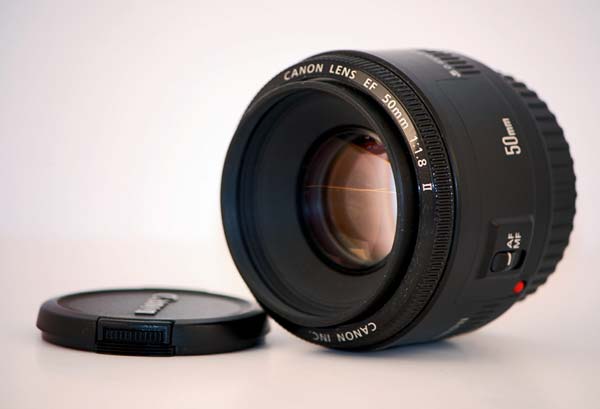 Photo by Monkey wheel
5. Thanks to their construction, prime lenses are also smaller in size and a lot lighter than zoom lenses. So, they can be easily carried as a second lens. They occupy less space in your bag and they will be a perfect companion to your camera if you want to travel light.
6. You have a large variety of prime lenses with different focal lengths from which you can choose according to the situation you find yourself in. 35mm, 50mm or 85mm lenses are just a few examples. Some of the prime lenses, for example the 50mm ones, will provide you with a perspective that matches the field of view of the human eye.
7. The design of prime lenses minimizes distortion and thanks to this, you will get less lens distortion in your photographs. Also, because they are simple in design, these lenses will prove to be very silent during focusing.
Overall, prime lenses are a great asset to photographers and if you haven't used primes before, a good place to start can be the popular 50mm or 35mm lenses. Manufacturers like Nikon and Canon make very good 50mm, f/1.8 lenses that have a very accessible price and can be a good starting point in the wonderful world of primes.