Choosing the Right Digital Camera for You
It can be really hard to make a choice with the presence of a multitude of digital cameras in the market. There are hundreds of camera with different prices and a huge amount of information that can be too technical for photography freshers.
In order to make the right choice there are some characteristics you need to know and some rules you need to follow.

Camera Types:
Extremely simple to use, digital cameras revolutionized the photography world. They are built to make everything easier for you. Nowadays, it's common to see a camera which detects faces, focuses by itself, reduces vibrations, etc. All you have to do is press the shutter release.
The first thing you need to know before delving into the realm of choosing a digital camera is that there are mainly 3 types of digital cameras: compacts, bridges, digital SLRs. Each of these three types is targeted for specific consumers and each has a different set of characteristics from the others.
Compact Cameras: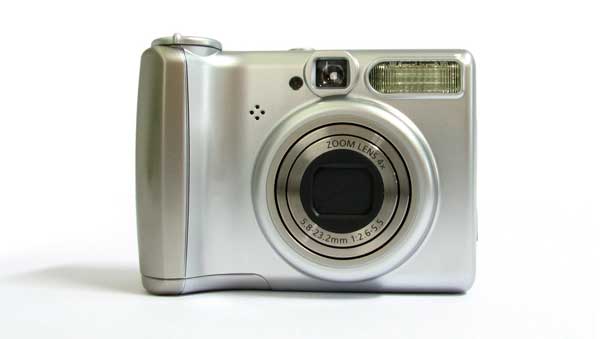 Photo By sxc.hu
Compact cameras are characterized by their simplicity and their pocketability. They are small enough to carry around with you wherever you go. Most of them work only in the automatic mode, where you don't have any control over the choice of shutter speed and aperture. Although some compacts offer quite advanced features, such as manual and aperture priority modes. But these tend to be too pricy for beginners in photography.
Some of the pros of compact cameras are their simplicity, discretion and polyvalence. Compact cameras are polyvalent, in the sense that they usually allow you to take pictures in various situations (landscapes, portraits, macro).
Although very light and versatile, compact cameras feature some limitations. They don't allow you to control the depth of field because they tend to be all automatic. Also, they don't perform well in interiors, because of low light conditions. So, apart from exteriors where light is optimal, compact cameras present several limitations.
Bridge Cameras: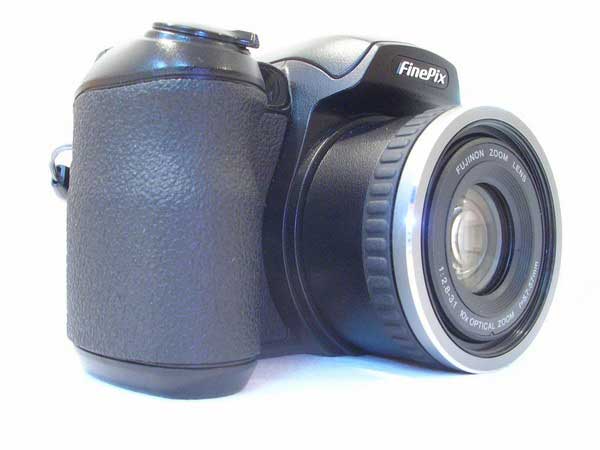 Photo By sxc.hu
Bridge cameras are hybrids. They fall between compacts and DSLRs in size, price and functionality. They are quite sizeable cameras which offer a very large focal range, an electronic viewfinder and some advanced settings, such as manual mode.
They are different from compact cameras by their size. They are larger, which enables you to get a firmer grip on them. They also feature more buttons on the camera body, offering quick access to different settings. Moreover they usually allow you to attach several accessories to them, like filters and external flashes.
But, they are also different from digital SLRs in that they have a fixed lens and they feature an electronic viewfinder rather than an optical one like in SLR cameras.
Bridge cameras are mainly used by those who intend to be involved in photography at a quite an advanced level while not having the money to get an SLR and various lenses.
Digital SLRs: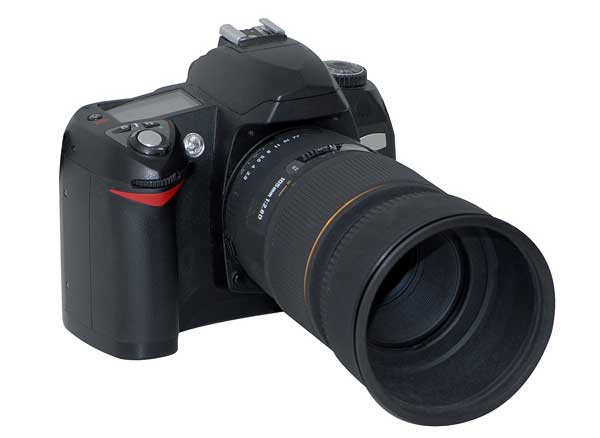 Photo By sxc.hu
Digital SLR (Single Lens Reflex) cameras are the most advanced among the three types of cameras. With this kind of cameras everything is possible. You can take in hand the control over everything that may affect the photo. Almost, every limitation of an SLR camera can be overcome through an accessory (external flashes, specialized lenses, filters, etc)
Digital SLR cameras are usually used by professional photographers and serious amateurs.
Main characteristics of a DSLR:
– Interchangeable lenses.
– Manual settings
– Good comfortable grip
– Possibility of improvement through different accessories
– Great image quality
Criteria for Choosing your Camera:
The most important elements to consider when deciding to buy a camera are your needs and your budget. These two elements will help you decide which type of camera you want. After that, it's only a matter of comparing different technical characteristics of cameras within the same type.
-Budget: This is a very crucial element that will determine the limit price that you are willing to pay for the camera. A low budget doesn't necessarily mean you will get a bad camera. But, it's very important that you know exactly how much money you are going to allocate in order to narrow down the range of choice.
-Needs: Knowing what you need is also very important. Are you going to use the camera for work or for fun? Are you going to use the photos only on your computer or are you going to print them in large format? How much do you think you will be involved in photography in the coming years? These are some of the questions you have to answer in order to determine your needs and further narrow down you range of choice.
-How does it feel in your Hands?
It is crucial that you feel comfortable when using the camera. After all, it's you who is going to take the photos, not the camera. And if you don't feel comfortable, that discomfort will be seen in the shots. This criterion is subjective and it's all up to you. You need to try handling different cameras to see how you feel when shooting with them, before actually buying one. You can either ask the stores you visit to let you try holding the cameras or try shooting with cameras of your friends. See if it's easy to keep it stable while shooting and if the buttons are well placed within the camera.
Check the rest of the features.
Compare similar cameras by the features they have. Check if the camera has a fixed or a tiltable LCD screen. Look for advanced features of the camera, like manual mode. Compare the cameras on the basis of what kind of memory do they support and if they allow the adding of accessories or not. Also pay attention to the camera's lens. Check if it is a normal or a wide lens and if it has a vibration reduction system or not.
Many people make the mistake of only concentrating on megapixels, while they really don't matter. All they do is determine how big you can print your photos. And most of the sensors in digital cameras nowadays are above 6 Megapixels which is more than enough for the needs of most people.
Finally don't forget that it's you who is taking the pictures, not your camera. As Ernst Haas said "The camera doesn't make a bit of difference. All of them can record what you are seeing. But, you have to SEE."