Four Exciting New Cameras in 2012
Here is my rundown of hot new cameras out right now. Some are new 2012 models of always popular DSLRs, one nice little Samsung point-and-shoot and an interesting one from Fujifilm, called the X-Pro1. With the initial price tag and all the accessories, any photographer knows this can be a pretty big investment. That means quite a bit of time spent researching the right one for you, so if you're looking, I hope my little list gets you pointed in the right direction!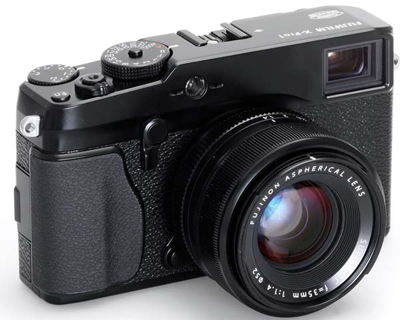 Fujifilm continues its ventures into the interchangeable lens camera field with this somewhat reasonably priced new camera. The Fujifilm X-Pro 1 boasts a thin lens mount and a lightning fast shutter time lag. The 16-megapixel CMOS sensor creates more true colors, with a resolution that rivals full DSLRs. The hybrid viewfinder allows swaps between electronic and optical. The camera can shoot 1080p HD video and can output the video with a mini-HDMI feature. It's the camera's light weight and sleek construction that is attracting many buyers. Fujifilm has just announced the camera's price: $1,700. Three lenses are available now, each costing around $600. Nine more lenses are expected to be released by next year.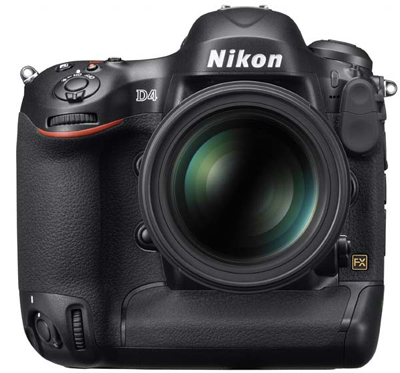 Nikon's best offering this year is the long-awaited  D4 Professional DSLR, selling at around $6,000. The 16.2-megapixel sensor model expands Nikon's line, with a camera that takes advantage of new technology. The D4 includes face detection and an 11 frame-per-second shooting speed. It features souped-up video capabilities with live-view autofocus, and includes microphone and headphone jacks with sound level controls. The camera is the first DSLR that offers technology that can support Compact Flash's high-performance QXD memory card formats.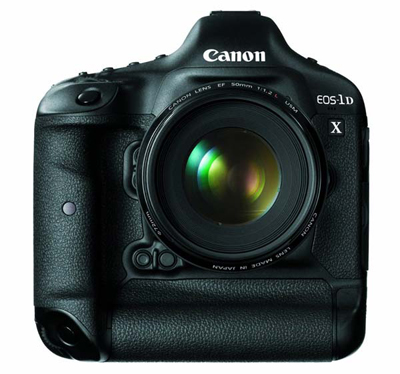 Canon's new EOS-1D X compares favorably with Nikon's D4. At around $6,800, the camera offers many of the same features, with Canon taking the lead on speed. The camera includes two Digic 5+ processors. Personal choice will decide whether users are willing to pay extra for the advantages. Its 18-megapixel sensor delivers fast shooting, with low-noise images. The shutter design helps reduce camera vibration. Auto-focus functions have their own menu tab to make access easy. The EOS-1D X has face detection and tracking features. The 1080p HD video has a longer recording time than earlier models.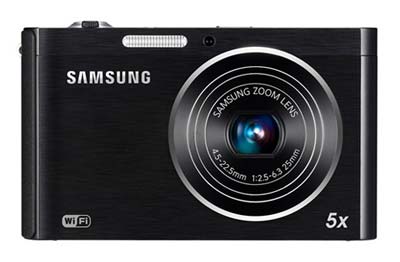 At the completely opposite end of the camera spectrum, the affordable $199 Samsung DV300F is worth a mention for its WiFi capabilities. While not intended for serious photographers, the DV300F is a good choice for those who want a camera that can export files in real time. With the DV300f, you can download files to your computer, upload them to Samsung's cloud-based storage or send photos or videos directly to friends and social networking sites. The camera features a 16-megapixel sensor, an optical zoom lens and has lots of editing features like filters and picture-in-picture effects.
It's likely the Fujifilm's new X-Pro1 will continue to generate the most buzz of the 2012 cameras. Known for their proprietary technology that ensures high image quality, a new Fuji model always garners attention. At three times or more the price of other ILC cameras, however, it remains to be seen if consumers will pay extra for the "cool factor." Both Canon and Nikon enjoy reputations as full-line camera manufacturers and Nikon's D4 and Canon's EOS-1D X help round out the high-end of their lines. With similar features and similar price ranges, consumers may opt to choose the brand with which they are most familiar. Samsung DV300F may not be the priciest camera on the list, but with its WiFi technology, it may herald a new standard for photo management systems.