Image Storage and File Format Basics
The first step in using a DSLR camera is finding the right storage media. Unlike point and shoot cameras, DSLR cameras do not have any image storage on the device, so external storage is necessary. There are several different types of storage media, and it is important to understand the differences, as different cameras use different kinds of image storage devices.
Types of Image Storage Media
In digital photography there are essentially two different types of storage media, CF and SD. SD means secure digital and is the most popular card type. SD cards include the SD, SDHC and SDXC models. CF is Compact Flash, these memory cards are usually found in higher end or professional cameras.
For most users, the difference between the two is minimal and will not affect day to day use. The biggest differences are:
CF cards are a little bit bigger than SD cards.
CF cards have a larger capacity, allowing more image storage.
SD cards write images more slowly than CF cards.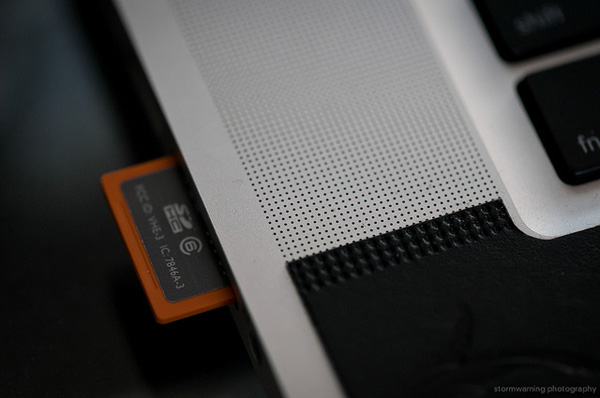 Photo by Stormwarning
How to Decide on the Right Memory Card for You
When shopping for a memory card, there are a few very important factors to consider.
First, you must look at your camera. Since different cameras use different image storage devices, you must make sure you are purchasing the right type of memory card. It is important to determine if the camera uses an SD card or a CF card for image storage. If it uses a CF card, you must also determine if a Type I or Type II card is needed.
The second thing to consider is capacity. While some cards can have a high image storage capacity, while others may not. The last thing that anyone wants is to run out of image storage space and not be able to take as many pictures. You may choose to purchase one card with a high image storage capacity or several with a smaller capacity. It is always wise to have more than one card on hand though, in the event that one gets lost or damaged.
Another thing to look at is writing speed. Faster speed cards are good for those that want to take pictures at a quick pace, such as at a sporting event. The faster speed is also useful when downloading pictures to a computer, as they will transfer quicker.
The last thing to consider is budget. Higher end memory cards are usually more expensive. It is important to consider your needs and what you will be using your
camera for. This will help determine which image storage device is right for you.
Choosing Image File Formats
When considering which storage media to purchase, it is also important to look at what image file formats you will be using. Different cameras may use different file formats, so it is important to understand the difference.
JPEG
Since this is the most popular of the file formats, many people already know how to use it. JPEG takes images and compresses them to make smaller files. Because of this, it may not be the best choice if you wish to edit your photos extensively.
TIFF
TIFF, or Tagged Image File Formats, is slowly becoming obsolete. This was the original digital photography format type and takes the longest to write to a disk.
RAW
This is the best of the file formats for professionals. This format gives the photographer total control and does not compress the image. Each camera brand has its own type of RAW formatting, so each brand will have a different name for their RAW file formats, such as.NEF for Nikon or.CR2 for Canon.
Often, cameras will let you choose which of the file formats you want to use, sometimes you can even save in both JPEG and RAW file formats.
Choosing the right file formats and storage is an important decision, and having an understanding of how everything works will make taking great photos easier and more exciting. Just use the information above to make sure you are choosing the right options for you