Interview With Nature Photographer Alexandre Deschaumes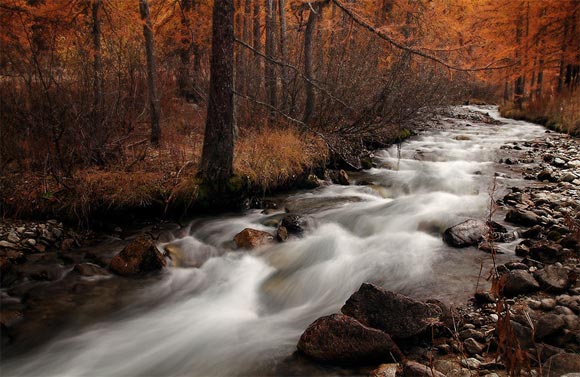 From the first look to Alexandre Deschaumes photographs, you will realize that you are in front of a real talented photographer that is fund of nature and nature photography. Alexandre Deschaumes photos let us discover another dimensions for the beauty of nature. Alexandre images is remarked with the balanced composition and fresh colors that reflect the live behind these amazing shots. His photographs require us to stand along and try to understand this deep relation between Alexandre and nature and ask questions about how he reached this talent. many questions come to our minds that only Alexandre can answer. Here is the chance to meet with this great talented photographer and learn more about his life and photography.
1-Tell us about yourself  and if you went to photography school to study photography?
I'm a self taught photographer inspired by ethereal atmospheres; I've never been to a photography school.
2-Tell us about your experiences getting started as a professional photographer.
For now.. It's the beginning..  But the "professional" part is really the hardest part for me.. It's like an abstract maze..   I hope it will work!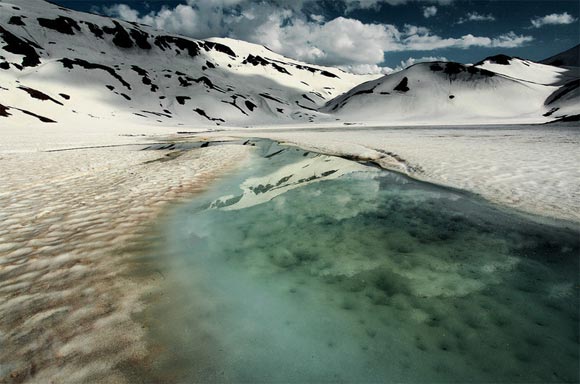 © Alexandre Deschaumes
3-You are essentially a nature photographer, can you tell us about this very strong relationship you have with nature?
There is an unspeakable sensation that I love in nature, in the "real", "wild" nature.
I had quite a lot of problems with human relationships. And my temperament tends to push me towards this kind of isolation sometimes; even if it is an attraction mixed with abstract fears …But it is in these places that we face our true being. We are more able to find INSPIRATION and.. then, we create.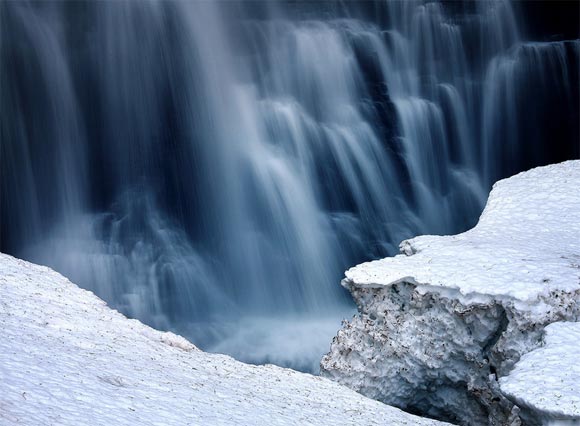 © Alexandre Deschaumes
4-You seem to be a true follower of long exposures to play with light and the movement of water. Tell us about your experience with long exposure and if you use filters while photographing long exposure?
I love it because it's a bit "magical"..  Long exposures are a great tool for atmospheric landscapes.
We can "paint" with the movement of water. You have to try a lot, all the different speeds, to see how it works. And then choose the way you want to express.  I use ND filters to darken the scene and have the possibility to choose an interesting exposure.
5- You are also a professional trainer; can you tell us about your workshop and your experience in teaching photography?

I really love to go in the wild with people.. I like to transmit my passion. Each workshop is a sort of adventure.. sometimes quite Epic ..  Intense. We use our creativity and I explain all my vision; my techniques . I try to teach something I would have liked to have, some years before…
6- What advice would you have for other photographers who are considering becoming professional?

Try to focus on one part.. And spend  A LOT of time, without counting the hours.. just like a game, with passion.. Then, create an Homogeneous portfolio. It's very important, to have your style.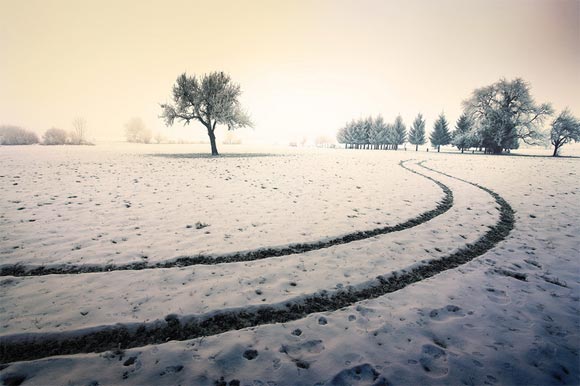 © Alexandre Deschaumes
7-Do you prefer working with digital or film cameras? Why?

I work with digital cameras because I only know it.. I've been in photography since 2003 and it was already the digital age J
8-Can you explain the different process stages from the moment you take the picture until the photo is being printed.
I come back home and I have to check all the files. Then I work on the RAW file, with canon digital photo professional.  Sometimes I try different kind of settings for the white balance, exposure, curves..  then I extract in 16 bit TIFF.
I go in Photoshop if I need to, adjusting some contrasts or color balance in some parts sometimes.
Half of my pictures have an advanced work, the other part is more neutral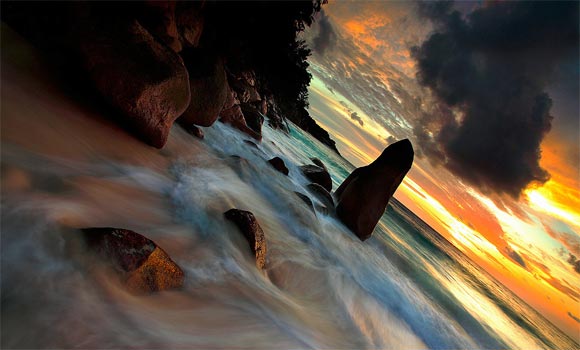 © Alexandre Deschaumes
9- where can people go to see more of your wonderful photos ?

http://www.alexandredeschaumes.com
10-tell us a little about your gear?
I use the Canon 5D Mk II
With some lenses :
17-40 F4 L ; 85 mm F1.8 ; 70-200 F4 L IS  ; Sigma 105 Macro F2.8 EX
Lee & Singh ray filters
11-If you had to choose one lens which one would it be and why?
Too difficult.. I love portraits as well so…  I can't choose.
12-Do you remember the first photograph you took that you were really proud of?
Yes. In 2003, in winter, minus 20 degrees.  A tree in the snow with an approaching storm..  It was quite "flat" and ugly with my little camera at this time but I have adjusted some curves and it's still in my gallery today: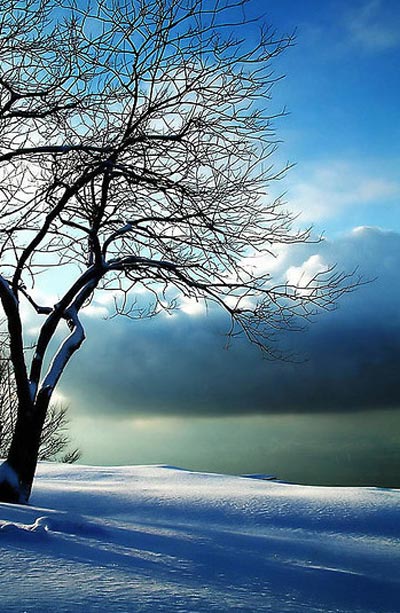 © Alexandre Deschaumes
13-What is your favorite image in your current portfolio and why?
Maybe the "autumn ethereal "  leaf because it still shows hidden natural beauty we can easily find..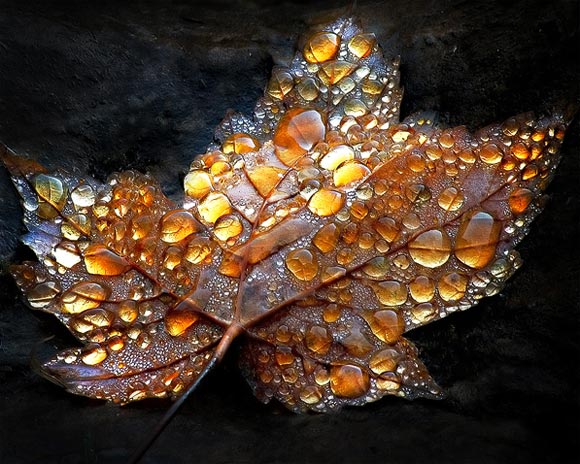 © Alexandre Deschaumes
14-Do you have a photography studio of your own? If so, what do you look for in a photography studio?
I have not.. I would like to have some mobile light maybe one day .. but .. I really love to work with natural light J
15-How important is Photoshop in your final image?
Sometimes I spend a lot of time searching for the "perfect " color tone , sometimes I like to go further in the image process .. I have a "painting tablet" and I would like to do "matte painting" as well but I'm still too bad  :/ It really depends on the atmosphere I want and sometimes all is already done in the field, so …
16-What ambitions have you not yet achieved?
Traveling again and again.. It's a great source of inspiration.
I want to expend my photo workshop.. more like some big tours, maybe photo-travel .. If I understand how to make it!