Mastering Splash Masterclass
If you've ever wanted to become an expert at the art of splash photography then this course will be invaluable. Based on Alex Koloskov's "Mastering Splash" masterclass, this e-videobook covers four hours' worth of video from the original class. It also provides an in-depth look at the equipment used and the specifications for splash shot photography. And if you use Photoshop, you'll be happy to hear that the full version of the e-book has a post-production walk through for the popular image editing program.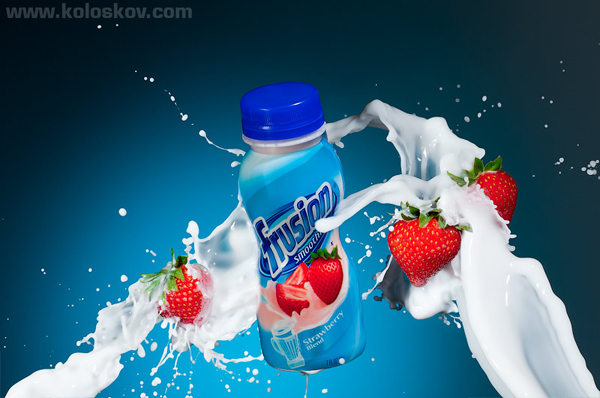 Not Just a Workshop
This behind the scenes look is much more than a workshop. This brief, accelerated guide will have you creating shots like a professional photographer in no time. Broaden your portfolio with masterpiece-worthy shots that will wow your peers and clients alike. Learn how to tap into your artistic vision and apply the skills learned about splash photography to other areas of your work. Don't be surprised to see your work commissioned for use in the media! You'll be creating cover shots with the techniques you learn. Beginners beware: this is a professional-grade tutorial.
The Goods
Action photography requires the latest technology. We'll explain flash impulse characteristics as well as test different types of strobes, including Canon Speedlite, AlienBees AB 800 and the Einstein E-640. View our study on which liquids will create what kinds of splashes. Determine which materials make the best results. Color gels and dynamic imagery will also be covered, plus a look at post production and how it can be used to enhance any shot. See how the perfume and "yogurt and strawberry" shots were created. PSD files with layers are included. The right post-production routines can turn a good shot into a great photograph.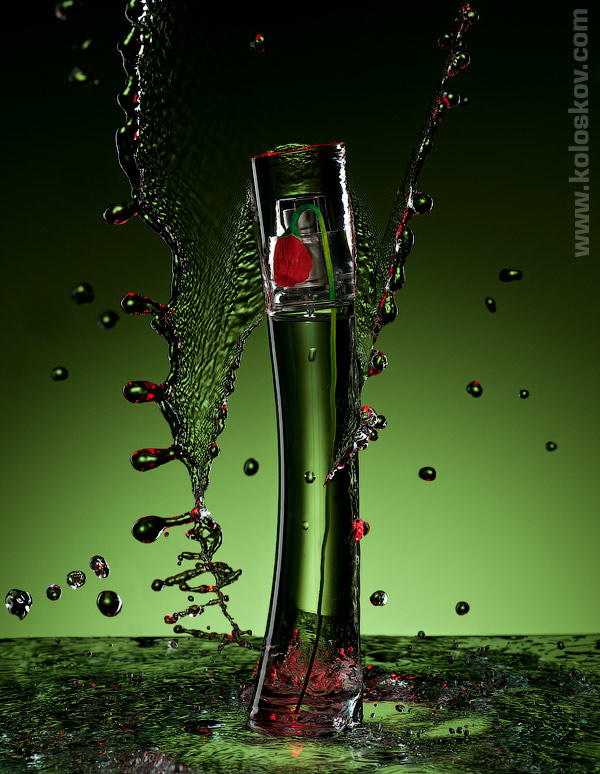 Wrap Up
This informative workshop will produce results in your photography skills in no time. There is information contained here that is not available in any other publication or online. Years of photographic mastery are distilled into this masterclass, just waiting to be utilized for your hobby or professional needs. From selecting your hardware, to setting up the lighting, to finalizing everything on the computer, this is the ultimate guide to mastering splash photography.
Order now
- You can order the complete masterclass video with post-production, which includes step-by step Photoshop guide and 2 additional videos explaining retouching process Here.
- 30-Day, No-Questions-Asked Guarantee