Pet Photography: Tips and Tricks for Beautiful Images
People love their pets. It's no surprise that the internet has become a global sharing spot for adorable photos of family's four-legged, fined or feathered members. As  excited as we are to catch our furry friends doing something adorable they are not always as keen on being in the spotlight. Scary animal red-eye, movement, bad lighting, awkward angles and blurriness plague our pet photos and can make them look more like something out of the circus than the star of a pet store advertisement. Follow these pointers for taking photos of your furry friend.
Tell A Story
Give your photos a message or storyline. Don't just snap random photos, give your photos a story and a purpose. Document your dogs day at the beach, from his first to last reactions. Stage animal experiences. Present them with a basket of toys or set up a situation and tell the story of their experience.  Show a clear beginning and end with transitional steps from start to finish. This will add character and depth and present a clear purpose to recipients. Get creative with the way you tell your story, many online sites like Minted can help with making your story clearer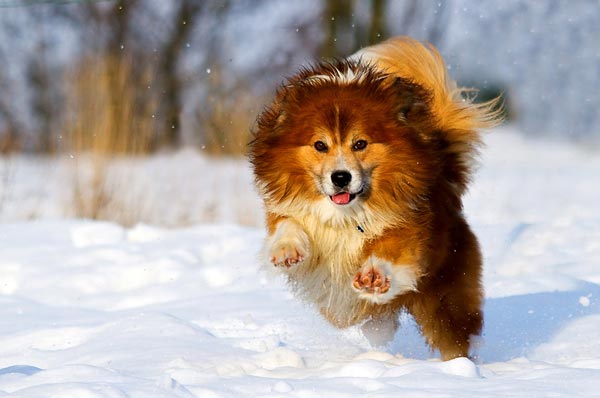 Vinni Bruhn
Pet's Personality
Capture them in their moment and in their element. You want the photos to feel natural and you want your pets personality to shine. Choose an environment they are comfortable in with a great background that includes a visual stimulus or extreme contrast, bringing the focal point to your four-legged star. Choose backgrounds that bring out your pets personality. Is your pet bold? Goofy? Playful? Outdoorsy? Go to your pet. Let them run the show. See yourself as a someone documenting more than directing.
Use Natural Light
Some animals may be afraid of the brightness caused by flash. Flash can also create red-eye and strange glares, so stick with natural light and use it to your advantage. As a rule of thumb, do not face the sun, have it behind you or just to the right or left of you to cast light onto your setting. Directly facing the sun can cause glare in your camera and give your pet strange glowing effects.
Get In For The Close Up
Close-up focused shots are the best for taking photos of pets, they show the typically unseen details of your little guy or gal. Keeping eyes focused and clear adds value to your shot. The best way to get the perfect close-up of your pet is do just that, get close up! Get down on their level and get creative!
Be Patient
Pets are like small children. No matter how obedient and well behaved, they have a limited attention span. Taking pictures of pets requires patience and the ability to navigate the energy of your animal. When your pet is focused and excited, take advantage and get as many shots as possible. If they're getting restless take breaks. GO with the flow and don't rush it.
Have Fun And Experiment
Half of what we love about taking pictures of pets is the enjoyment! You aren't shooting for National Geographic (if you are, mad props!) so have fun with it. Try a lot of different angles, try action shots and get creative! Zoom in extremely close, use rack focus to define your pet as the subject, and use props, anything goes!