Photographing Waterfalls: How to get that misty look
Waterfalls make very beautiful subjects of photography. Ever wondered how professionals achieve that misty, silky smooth look of waterfalls, capturing the motion of water falling and flowing down the stream so beautifully? This article will explain how you can also achieve the same look in your photographs of waterfalls.

• Timing :
Choose the time of the day to photograph the waterfall. Generally, the dawn and the dusk are the best times to photograph a waterfall, as the lighting is perfect and you will get great tones for your pictures. You will be able to achieve better textures and colors during these hours.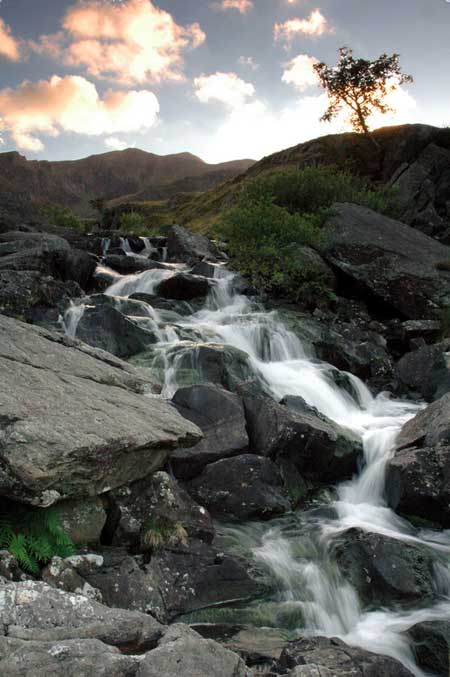 Photograph by Bryn Jones 2008
• Location :
When you reach the location, do not start clicking everything you see right away. Relax and inspect the location, see what looks good. This will help in finding a good point of view and angle that will look good in your photograph. Use the camera viewfinder or the LCD screen to look at the whole shot and get the perspective to photograph the scene.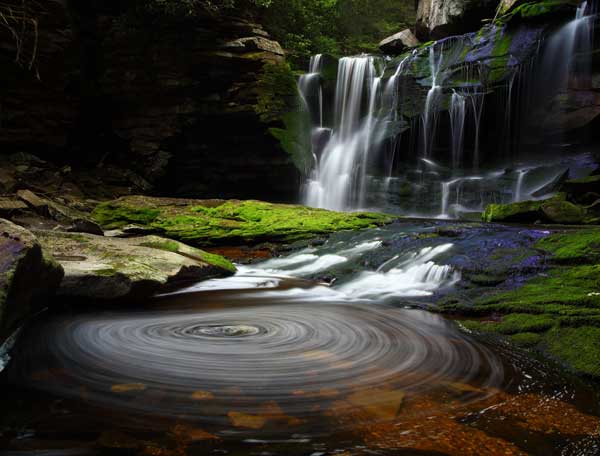 Photograph by forestgladesiwander
• Equipment :
1. Camera – A camera with manual aperture and shutter-speed priority modes is essential for above-average quality pictures.
2. Lens – This depends on the kind of photographs you want to take and the location of the waterfalls. If you are photographing a waterfall located in gorges and narrow ravines, a wide-angle lens is recommended to capture the entire waterfall. On the other hand, if you want to photograph a waterfall located far off, a telephoto lens comes handy. Though, if you think carrying multiple lenses is not practical, for capturing waterfalls, you can always carry just your kit lens (18-200 mm).
3. Tripod – As you will be working with slow shutter speeds, it is a must to keep the camera stable. It is highly essential to carry a tripod for keeping the camera stable.
These are the equipments that you need to carry with you for photographing waterfalls; you can also choose to use a Polarizing Filter and a Natural Density Filter.
• Use a Slow Shutter Speed :
To get that misty look use a slow shutter speed. It creates a soft mood of the waterfall and gives it that 'silky' and 'misty' look showing the motion of the water. Usually a shutter speed of a few seconds works well. Here's what you have to do:
1. Switch to shutter priority or manual mode.
2. Set the ISO to the lowest possible number and a small aperture.
3. Set your shutter speed to approximately 1 second and click.
The shutter speed depends on the speed of the water flow; slower water requires slower shutter speeds.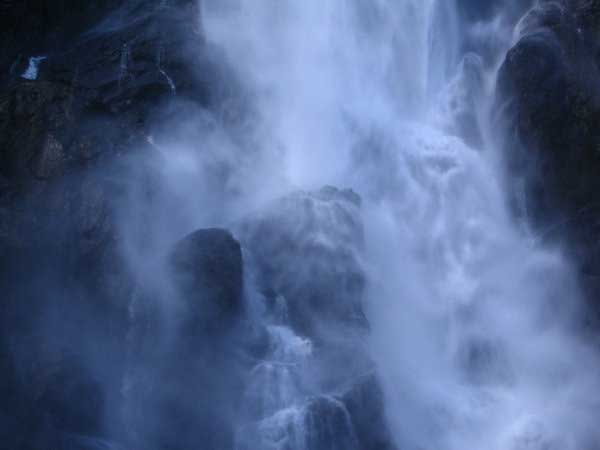 Photograph by aussiegal7
• Using a Polarizing Filter :
You can also use a polarizing filter. It helps in eliminating the reflections on the water, reduces the amount of light entering the camera and saturates the colors around the waterfall. All you need to do is fix it on your lens and rotate it and watch the reflections disappear.
• Get the right exposure :
Waterfalls reflect light, which might fool your camera's exposure meter unless you compensate. There are various methods to overcome this problem.
1. Spot metering on something neutral, like tree trunks, rocks and grass, in the same area is a good method.
2. You can also use a Natural Density Filter on your lens. This will slow the light down and you will be able to take a long exposure without over-exposing the water. In case you don't have an ND filter, you can always use a black sun-glass and place it in front of the lens and shoot the image.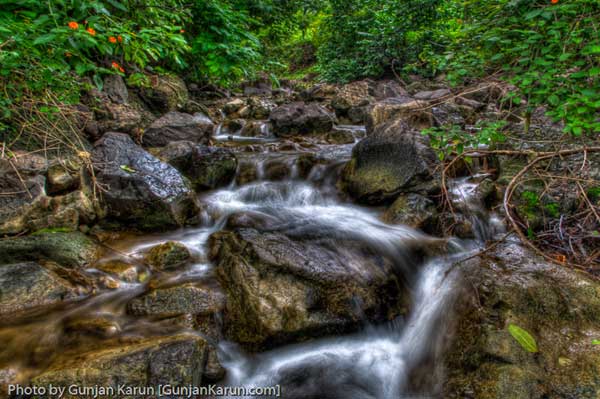 Photograph by Gunjan Karun
So, go ahead and find some waterfalls to photograph and remember the above mentioned points while photographing. Happy shooting!