Before the invention of photography, the successful painters were those who mastered how to capture the resemblance of a character along with concentrating on its physical qualities. Today, thanks to photography, capturing the resemblance of a face is within everybody's reach. But this resemblance can be captured in different circumstances and accompanied by different expressions: humour, melancholy, anger, determination, etc. The success of a portrait can be explained by its power to convey, better than words, the appearance of a person in a given time. The portrait places instantly and permanently a person in an environment, or a group of people in an event (family gatherings, picnics, weddings, birthdays).  Such a scene will never happen again in an identical manner and only the camera can preserve such memories.

Portrait Types:
Classic Portraits: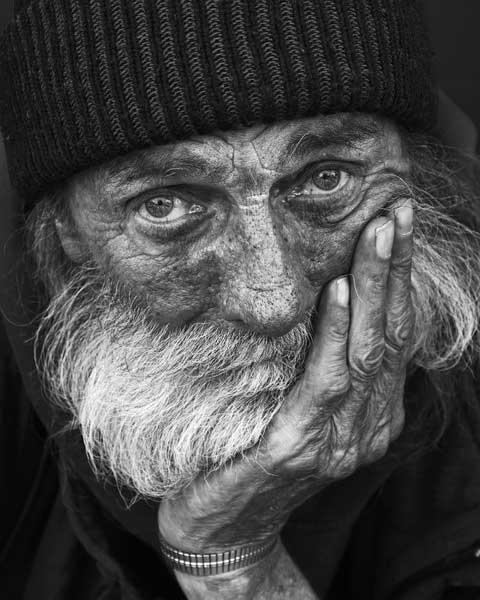 credit to sxc.hu
Classic or formal portraits are portraits involving one person. Thus, all your focus must be on that particular person in order to capture who they really are. A successful classic portrait would be, in a sense, a visual biography that seizes the essence of your subject in a specific moment. This kind of portraits is about telling a story through your photograph. Complicity between the photographer and the subject is essential. It is from this cooperation that emotion, movement and spontaneity will arise. Communication is also an important factor to succeed in capturing the perfect portrait. While it can be easy to communicate with people you know, it is harder with strangers. So, you need to talk to your subjects and models and take your time to know them better.
Group Portraits:
We can distinguish two types of group portraits: The conventional group shot where everyone within the frame must be recognizable, and another type of group portraits characterized by unconventionality and freedom.
In a conventional group portrait it is always hard to get everyone's attention at the same moment. You can get the entire group to look at you by telling a story, or asking them to sing as a chorus. Also, take as much photos as possible .You will get to choose afterwards.
In the second type of group photos you don't have to worry about getting everyone's attention, you can even ask the group to look in different direction. With this kind of shots, you are free to experiment and have some fun.
Environmental Portraits: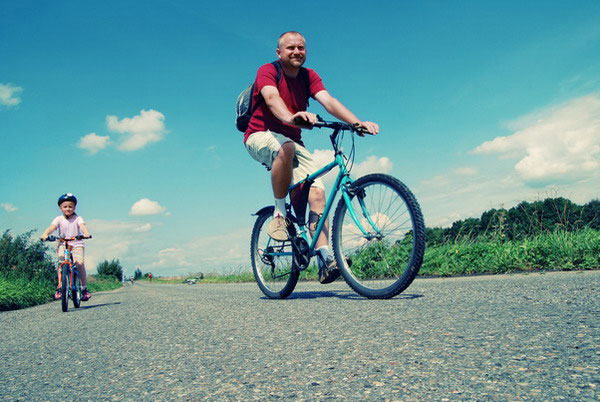 credit to sxc.hu
Environmental portraits are portraits which place the subject in their usual environment (work, home…). The environment can add useful information on the person being photographed by telling as about their social class, work, likings, etc.
Remember when taking an environmental portrait not to fill the frame with your subject. Step back and include elements from the environment that are relevant to your composition and the story you want to tell.
Take your time to get to know your subject. Ask them if you can spend a day with them. Observe and take notes of potential shots. When the moment to take your shot comes, ask your subject to act as he/she does when he/she goes about normal activities.
Children: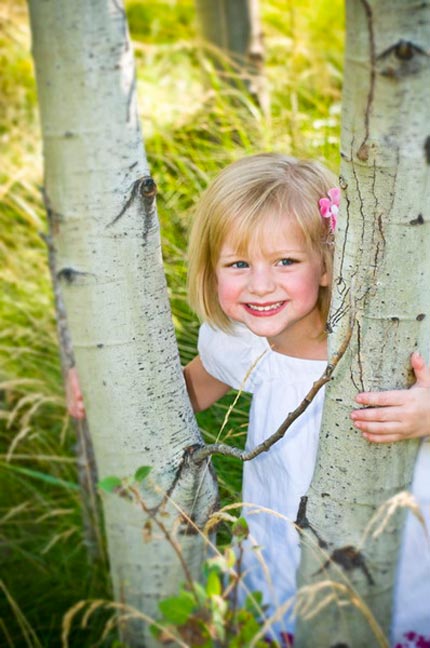 credit to sxc.hu
Children are remarkable actors, and their natural tendency to play makes it easy to capture interesting photos of them. You will find yourself dealing with a great range of expressions going from extreme anger to a cool relaxed temper. You will have to be patient and try to understand childish reactions.
When photographing children, you have to get involved in their activities. Talk with them; play with them; let them look through your camera. They will forget about you and your gear after a few minutes and go about their play activities, accepting you among them. It is only then that you will get the most out of children.
Take your photos on the children's eye level and try to get as close as possible for the best results.
Candids:
Candid portraits are about capturing that natural, spontaneous, impromptu moment every photographer seeks. In this kind of portraits you need to anticipate and be always prepared to capture the decisive moment. You will need to pre-set your camera's exposure values and focus range. In some occasions you will have to sneak on your subject and be as discreet as possible.
Tips for Taking Portraits
Complicity and Confidence:
A portrait isn't only a mere reproduction of the subject's physical appearance. It must make the personality features of your subject stand out. To achieve such an effect, you need to build a relationship of confidence and trust with your subject.
Talk to the person in front of your lens. It will only help establish a relaxed atmosphere and your subject will open him/herself to you.
Composition:
Always keep in mind the rules and guidelines of composition. They will only help you take better photos.
Respecting the rule of thirds can give dynamism and interest to your photo. Place your subject on one third of your frame and try to avoid centered compositions as they can diminish the impact that your image might have.
Also pay attention to your subject hands. Most people don't know where to place their hands while being photographed.  Don't be afraid of trying different angles. Photos will channel different effects with different points of view.
Lighting:
Lighting can be considered the most important element in a photo (without light there would be no photo at all).
If you are shooting outside, try to always follow the rule of having the sun at your back. Always try to locate the sun. If the sun is very high in the sky, it will create unflattering shadows under your subject's eyes and nose. You can avoid these shadows by using a reflector or bouncing your flash to fill you subjects face. The best moment to take portraits outside remains, either early in the morning or late in the afternoon, when the sun is very low.  As it gets down, the sun will hit your subject's face with beautiful warm light.
When taking portraits indoors, try to find a surface that can reflect light coming from windows or direct your flash at a wall or the ceiling to bounce and then hit your subject. But, at all costs avoid direct flash.
Lenses:
Use short telephoto lenses (85 to 135mm) to take close up portraits. This kind of lenses will allow you to separate your subject from the background, as they provide a shallow depth of field (you can also use a big aperture to get the depth of field to be even shallower). Telephoto lenses also give you the option to step back and give your subject more room to move and act naturally.
Normal and wide angle lenses work best for environmental portraits, where the whole body of your subject is seen along with the scene around. Be careful, though, as wide angle lenses can create some distortions if used from a near distance.
Finally, don't forget to have fun and smile.