The Creative Use of Props in Portraiture
In portrait photography, props can be used in countless ways to add impact to the composition. These props are objects that have been included in the scene for a purpose. Most professional studios have typical photo props at hand, such as stools, pedestals, costume props, and potted plants. Almost any object can be a prop, and you do not have to look too far or spend a lot just to get useful props for your portrait shots. A lamp, a book, a fruit, or even a pair of sunglasses can enhance the appeal of your model and the overall picture.
Props Can Be Used as a Point of Focus for the Subject
In the olden days of portraiture, people used to gaze straight towards the camera lens in a formal pose. Since then, composition became less rigid and portraits started to include people gazing off-camera or at an object visible in the image frame. Using a prop for this purpose is a great way, especially for babies and young children, because they have something to focus on, which makes them less fidgety and easier to shoot. It also helps to make shy models more relaxed and less conscious of the camera.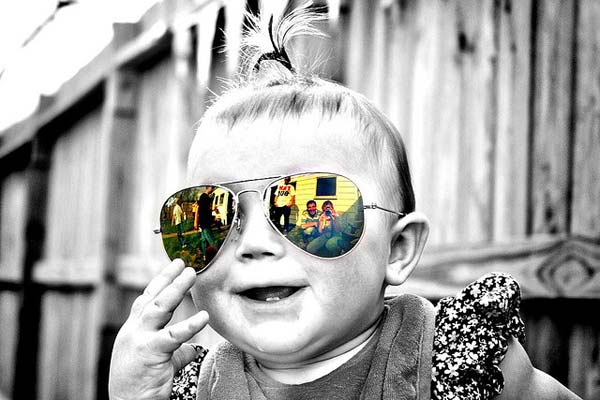 Photo by Brittany ((Halo))
Props Can Help Create a Mood
The placement and type of prop you use with your subject can add a certain mood. For instance, a model surrounded by bright and colorful flowers can make the viewer feel cheerful and happy, old and dirty furniture can enhance an atmosphere of age and sadness, and a toy butterfly located in an unlikely place, such as in this photo below, can create a quirky and whimsical mood.
This next example below has quite a different look with the low key lighting, the cigarette smoke, and the somber appearance of the model. Yet, it also borders on peculiar with the use of a tire wheel as a stool.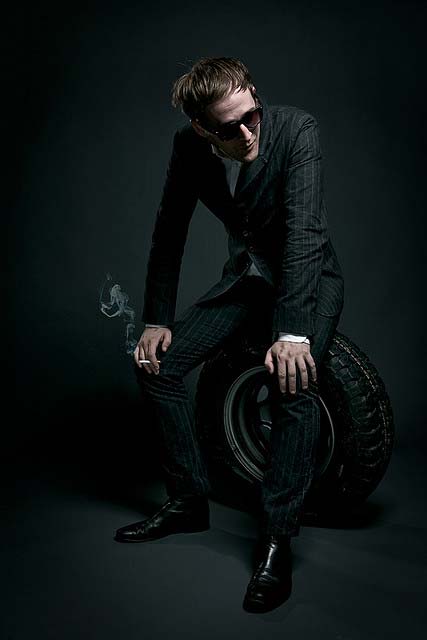 Photo by joshuahoffmanphoto
Props Can Be Used to Help Tell a Story or Add Character
This is especially true for costume and holiday-themed props which have an obvious meaning that is easily recognizable. Examples include Santa's white beard and a bag full of gifts, fake fangs and Dracula's cape, a pointy witch hat, a tin foil halo and angel's wings. Props can also be more subtly used to tell a story and pique the viewer's interest, such as a photo of someone reading a book with a provocative title.
Props Can Turn Out to Be Great Backdrops
If you are shooting in a busy area or in a place where you do not have much control over your background, you can use props to hide background clutter and double as a backdrop. In this shot, an assortment of brightly colored balloons was used effectively as the background for the model.
More Tips:
Use your prop to enhance your model's appearance. For example, if your model has blue eyes, a blue-colored prop can highlight this feature.
Do not include the prop if it is not necessary.
Choose your props wisely; the bigger and busier they look, the more distracting they may become.
You can also use a light source (such as a table lamp) as a prop by including it in the composition.
Experiment, improvise, and be imaginative with the many ways you can use an ordinary object as an interesting prop for your model.