The Importance of Using Image Editing Softwares
Why Do We Use Image Editing Softwares?

You can take pictures using a good digital point and shoot or SLR camera and get good quality photos, but if you want to turn the image into an art form or tweak it enough to make it a completely new image, using an image editing software is a must.
Image editing softwares are an important part of every graphic designer and photographer's life. In this era of social networking and online marketing, businesses worldwide are trying hard to leverage online media to build and reinforce brands that assist in generating new avenues for lead generation and revenue. With the prices of digital cameras nose-diving and camera features getting richer by the year, the use of images, especially in the online world, has witnessed a steady increase over the years. It is not hard to guess why pictures have become an integral part of social media and business. Photos give a boost to the content matter, whether they are part of a message, web page or Facebook post. The kind of photos and pictures used in promotion or marketing, give a cue to the kind of organization or person involved. Hence, the quality of photos cannot be compromised. The true potential of a photo can be brought to the fore through image enhancement, image clipping and photo manipulation tools found in most image editing softwares.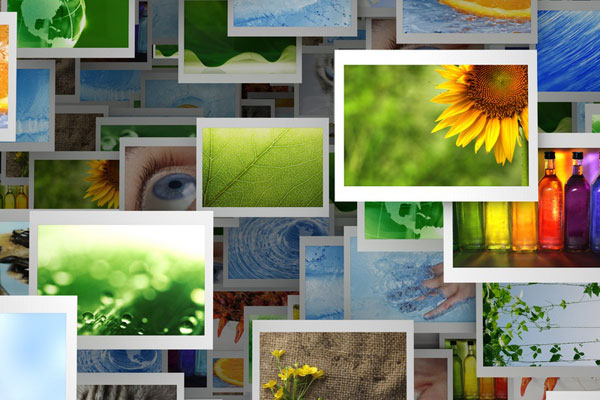 Pictures derived from a camera may end up having extra light, shades of darkness or distortions, such as graining, blurring, or unnecessary detailing that could take the shine off your photo. Photo editing softwares provide the opportunity to rectify these errors and leave you with high-quality photographs. They can help you get rid of unsightly red eyes, too much brightness or contrast, stains, or an unnecessary background. Features, such as cropping, rotation, resizing and adjustments in brightness and contrast are part and parcel of any image editing software.
The reasons why you may want to edit a picture using a photo editing software are:
Image Enhancement
If you want your images to have details that pop out and seek attention, you could very well put them through an image enhancement process. You will be able to transform a dull and lifeless camera image into an eye-catching exhibit. However, what you can achieve with image enhancement technique is not restricted to:
Increasing and decreasing contrast
Making an image lighter or darker
Cropping images to professional standards
Removing reflections in a mirror or glass pane
Resizing images to a specific size
Photo Restoration
If you have not preserved your old photos, there will be significant wear and tear that can make the photo unsuitable for use or belittle you when sharing. If you have old, worn-out photos of your old folks lying in an old trunk somewhere in your backyard or attic, you can fetch them and share them with your friends sans the embarrassment, after they are restored to its original quality. Photo Restoration techniques help you bring back the luster to your old photos and restore the old glory by taking care of:
Minor cracks
Fold lines or creases
Faded colors
Tears
Missing areas that need reconstruction
Lost tonality and color
Image Manipulation
You may want to remove unnecessary details from the background or create an element of illusion or deception in your picture to create a totally new image.
Image manipulation includes:
Colorizing a black-and-white photo
Retouching to turn your photos into an art form making them suitable for creative advertisements
Introducing an extra element that would be technically impossible to shoot on location or in a studio
Applying multiple images to render a single composite image
Image Clipping
Image clipping becomes a necessity when you have a picture that has intensity in certain unwanted areas, robbing away the focus from the subject or the area you intended to highlight. You may end up with a background that is too bright or too dark, or a background that may interfere with the subject itself. In such cases, retaining the image in its right perspective becomes a priority.
Image clipping techniques involve:
Photo masking to remove background distractions
Removing the background completely
Adding realistic shadows to pictures to give a real-life feel
Retouching the picture to reduce blemishes, scars or glare
It is not always easy getting image files to work on any image editing software. Digital photos come in different formats like TIF, JPG, GIF, BMP and PDF, to name a few. There will be times when you face compatibility issues when working with different formats. However, the latest photo editing softwares come with features that enable viewing, exporting or importing any image format.
Image editing softwares are used frequently by graphic designers, photography studios, real estate businesses and web-based companies to produce pictures that are not just appealing, but have enhanced quality and recall value. Companies that don't have skilled staff to carry out high-end editing, resort to outsourcing their image enhancement, manipulation and restoration work to offshore locations. With the increase in web-centric businesses and savvy marketers, we are looking at a future where there will be a high adoption of photo editing softwares worldwide.