The Magic of Black and White Photography
Black and white photography has been around for a very long time before the introduction of color film and still persists nowadays. Even in these days of digital technology, many are those who still defend and devote themselves exclusively to black and white photography. The subject will require several books to cover it in its entirety. This article will try to explain some techniques that can help you improve your digital black and white photography.
The Photographic Process of creating black and white photographs
There has always been, up until now, some sort of craze for black and white film photography. For decades, film manufacturers, such as Kodak and Ilford, have been developing products to satisfy the most demanding photographers.
There are 2 main stages in the process of creating black and white photographs with film cameras: the shooting stage (composition, choosing the camera settings, the film to be used…) and the film processing and printing stage (use of different chemicals for developing the film and for the photo paper to be used). So, in order to make their photos unique, photographers have to master not only the art of capturing the image but also should know how to choose the film, the photo paper and the adequate film development process.
The introduction of digital cameras has shaken this world of black and white photography. All of the printing and film development techniques that were used for decades suddenly became obsolete, and the computer gradually replaced the darkroom. But still, even though the techniques have changed the process of creating black and white photos hasn't changed a lot. There are always the 2 stages that the photographer should pass in order to get successful black and white images, i.e. the shooting stage and the post processing stage which now takes place in the digital darkroom (the computer). Through the use of editing software, the photographer will convert his photos and apply different effects to get to what he wants his final image to look like. And, there is always the printing stage which requires the right choice of photo paper and printing technology to be used.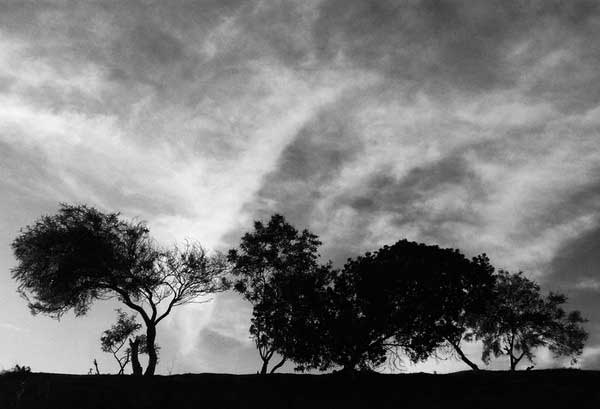 Why Choose Black and White Photography?
By deleting color information in a photo we will change the perception of reality provided by a color image. So, you might wander, why would anyone take black and white photos and alter reality even more than it was already altered?
There are many reasons behind a photographer's choice to use black and white. Some are for creative purposes and others are initiated by the necessities of a particular situation.
Taking photos in black and white will allow you to experiment more with the contrast between the light and shadow areas, as there will be no colors to distract the viewer's eyes. Also black and white is well known for adding a particular atmosphere and mood to photos. Another creative aspect is that black and white photos are great for emphasizing the lines and textures in a face in portrait photography.
Along with the creative worth, black and white photography has the merit of saving photos that would have been a failure if shot in color. These include photos where the color contrast is unpleasant and needs to be attenuated, photos taken under light sources of different temperatures, or photos taken in low light which produces noise that can be avoided by a black and white conversion.
The Shooting Stage
A word of advice, never shoot using the in camera black and white setting. Even though some cameras give you some control with different black and white types, it is better to take the photos in color and then convert them in an editing program. That way, you will have more control over the final result and you will always have a color version of the photo in case you changed your mind and decided the color version is better. So, shoot in color and convert to black and white later, and remember to get an exposure as accurate as possible in order to pass smoothly through the conversion stage.
Whatever the thing you want to photograph, the first stage is always preparation and shooting. The human eye sees only in color which is, of course, absent in black and white photos. In this monochromatic reproduction of the world, it's necessary to find other elements that would highlight the subject. You are only left with lighting, textures, lines and shapes to make the photo stand out.
Light: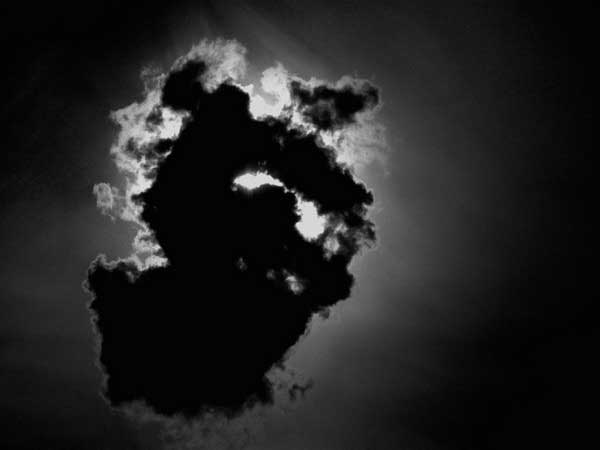 The light will play a preponderant role in a photo when it is devoid of color. The light direction, intensity and the contrast between light and shadow areas can help you determine how to proceed in taking your black and white photograph. Look out for scenes where there is a clear distinction and contrast between your subject and the background. An example could be a silhouetted subject or a street scene where only a tiny spot is directly lit and the rest is in shadow. Also, try taking some photos around sunset. The sun will be at a low level which will produce interesting long drop shadows.
Textures, Lines and Shapes: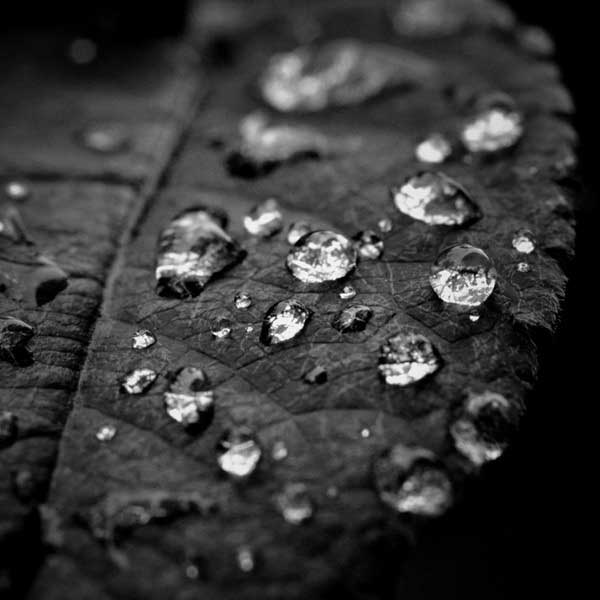 You are drawn by the texture of the plants in your garden. You noticed the multitude of intersecting lines made by the tram and the electricity cables in your town. You think that the shapes and patterns created by water droplets on a leaf can make an interesting photographic subject. Now, try to imagine all of those scenarios in black and white.
Black and white can make all of these characteristics more powerful in a photograph. After getting rid of the colors, all is left are those shapes, lines and textures for the eye to enjoy looking at.
The Post processing Stage
Editing is, to an extent, essential in digital photography. It will allow you, first, to convert your color photos to black and white; then you can also perform different post processing operations to enhance the final image. The post processing of digital black and white photos usually includes working on brightness and contrast, burning and dodging, and adding or removing noise.
But you should bear in mind that the editing of a bad photo won't make it better. The process of photographic creation begins from the shooting stage and the photographer is responsible for doing his/her best at all the stages.
The first step, obviously, is the conversion of the photo to black and white. For this you have several options to choose from. Some techniques are straight forward and you will just have to click on a button to perform the conversion, while other options are more complex and will require some basic skills in photo editing software. You may use, for instance, the channel mixer conversion technique in Photoshop. This technique will allow you more control than the basic desaturation tool, and will let you choose from several potential black and white effects.
Click here to learn how to use the channel mixer technique.
After the conversion of your photo, you may want to enhance it even more, by adding some contrast or by darkening and lightening certain areas of the image. This can be done in Photoshop through the burn/dodge tool, or for a more efficient result you can use several curve layers and layer masks applied to them.
Finally, if you want to give to your photo a feel of old black and white film, you can add some noise. But, it's all up to your taste and the mood you want to channel through your photos.
Conclusion
Ansel Adams said "The negative is comparable to the composer's score and the print to its performance. Each performance differs in subtle ways."
Black and white photography can be a fabulous way of photographic expression. It gives a special view on reality by highlighting, textures, lines and shapes. It is still possible to excel at black and white photography in this digital age. But, you have to master everything from the capture of the image to its editing and printing.
Some Examples of Black and White Photography: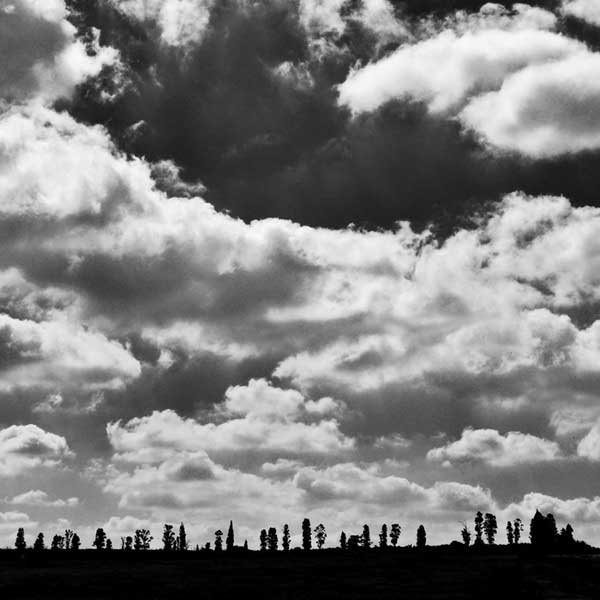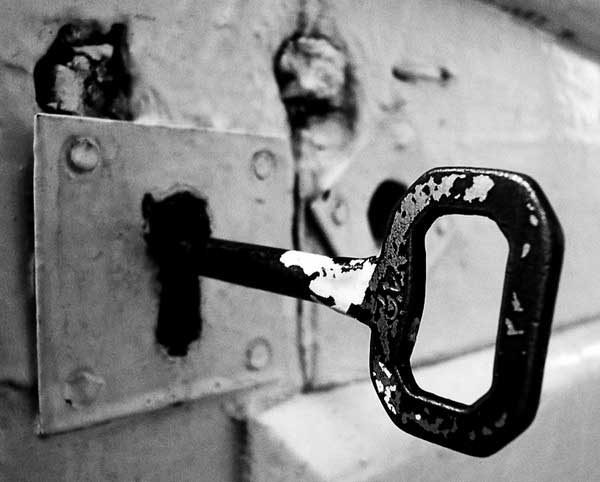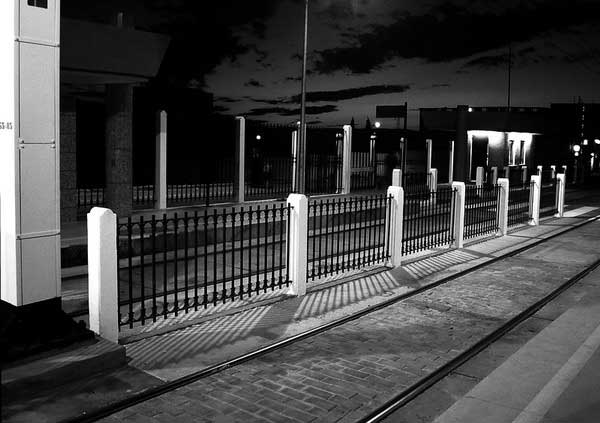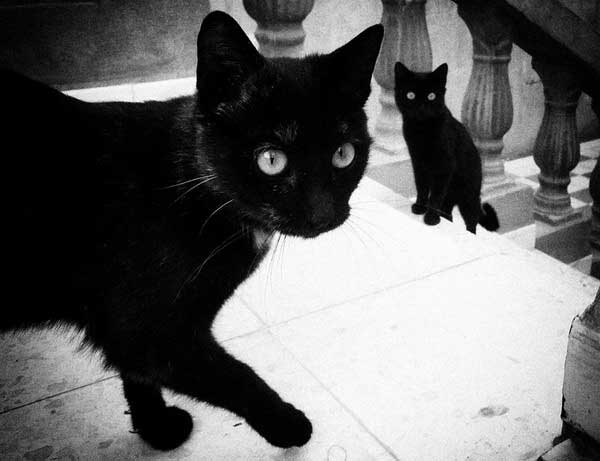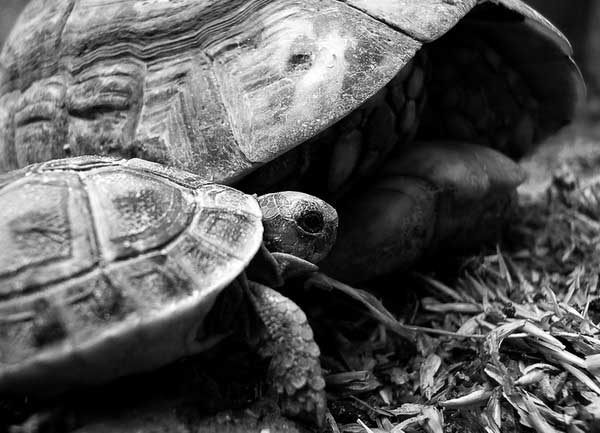 All the photos used in this article by Yassine Hakimi
More resources of black and white photography

1- A Non-Destructive Way to Convert Photos to Black and White
2-  30 Marvelous Black And White Photos
3-  25 Breathtaking Black and White Street Photos