The Three Best Photo Printers
There are hundreds of photo printers out there from dozens of brands, some you know well and some you do not. While you could always sift through hundreds of professional and user reviews to find out which photo printer is best for you, it would take hours. So I thought I would do you a favor and round up three of the best photo printers available, each one in a different price category. So read on to find out the best photo printer in the budget, mid-range, and premium price categories.
Best Budget Photo Printer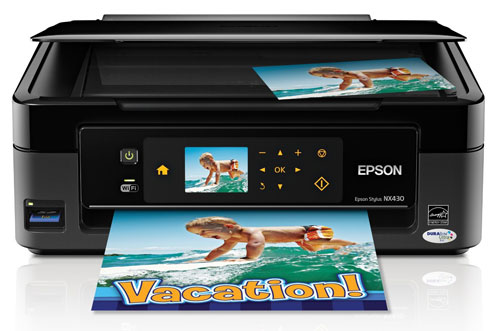 This Epson photo printer hits the mark for low cost and small footprint. The printer features all-in-one functionality with high-quality photo printing in addition to standard printing, scanning, and copying. The NX430 also features Android and iOS compatibility and wireless networking. For $100 you get up to 5760 x 1440 dpi color resolution, a 2.5 inch touch panel, over 14 pages per minute standard printing, and an SD card slot. There are a couple of downsides, as is expected at this price point. The small ink cartridge will end up costing you if you are printing in high volumes. The NX430 also lacks an Ethernet port, so it is wireless or nothing. Beyond that the Epson NX430 is a great choice for students and those with moderate printing needs and a lack of space.
Best Mid-Range Photo Printer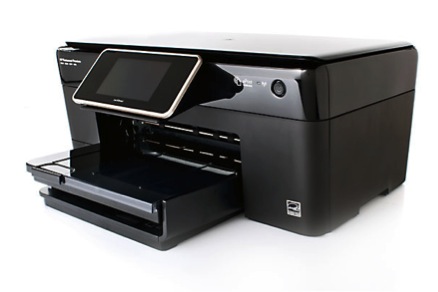 Moving up to the mid-range price category, a small bump in price also gets you a bump in quality. HP Photosmart C310A is a near-perfect entry at this level. This all-in-one device offers up to 9600 x 2400 dpi, standard printing up to 33 pages per minute, a 4.3 inch touch screen, and borderless photo printing up to 8.5 x 11 inches. Of course this bump in features comes at a price, this printer is not small. While it is smaller than a full size model, do not expect it to stay tucked out of the way easily. The C310A also features a 125-sheet input tray, a 20-sheet photo tray, and a slew of wireless printing features which include Apple AirPrint technology.
Best Premium Photo Printer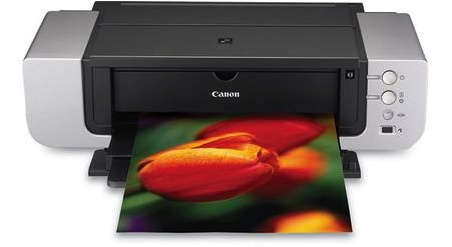 This entry into the premium category is serious about photos. It may lack some features, such as a touch screen and wireless connectivity, but it has photo printing ability in spades. The Pro9000 prints photos up to 4800 x 2400 dpi, has 6,144 ink nozzles, and can print an 8″ x 10″ Borderless Color Photo in  47 seconds. One of the best features of the Pro9000 is its ability to print up to 13" x 19" photos, which give great professional-looking results. Keep in mind that this is not an all-in-one. The Pro9000 was not made for standard printing as the 1.44 pages per minute results demonstrate. This is a great option for serious amateur photographers.
So whether you are looking for a compact all-in-one that prints great photos, the best bang for your buck, or a dedicated photo printer, you have great options to choose from. At the very least these models can give you an idea of the benchmarks for each price category.