Tips and Techniques for Sports Photography
Sports photography requires fast shutter speeds and faster reflexes from the photographer. This sets it apart from other types of photography, as you don't have the time to think twice to get the shot, and you need to capture the action the moment it happens. Photographing sports is an exercise of anticipation and concentration where there is no place for experimentation and mistakes. Thus, you need to be prepared on all levels (equipment, location, camera settings…).  This article will provide you with the guidelines and techniques that you need to know in order to succeed in capturing the different moments of any sports event. A big part of the process of photographing sports happens before the actual sports event. You need to acquire the appropriate equipment, to set your camera properly for the kind of action you are shooting, and to study the sports discipline you are going to photograph in order to know exactly how to proceed once you are there. This extensive preparation will only make it easier for you to take great photos, and consequently you will be able to just concentrate on the actual action happening in front of your lens.

Equipment:
Ernst Haas said "The camera doesn't make a bit of difference." Well, that's not really true for sports photography, as sometimes the camera makes all the difference between a great shot and a regular snapshot .Shooting sports involves investing in relatively superior and expensive equipment. Freezing action at a decisive moment doesn't come without a price. You need gear that will enable you to shoot at fast shutter speeds in any light condition you might encounter.
DSLRs are your best option for sports photography. They are easy to carry around all day, they have great image quality and they can be equipped with a huge variety of telephoto lenses.
You will need long telephoto lenses for this kind of photography. You need at least 200 mm of focal length with the widest aperture you can afford. Professional sports photographers often use 200 mm lenses for interior settings, such as basketball, 400 mm lenses for sports like football and up to 600 mm of focal length in sports like Formula 1. It's recommended that you mount your camera on a monopod which will enable you to shoot all day long without having to worry about getting tired and starting to get some camera shake. The monopod will also offer you a great amount of mobility as it doesn't take a lot of space like a tripod.
For photos of the general atmosphere and portraits of the people involved you will need shorter lenses. A standard zoom lens like the 18-55mm and a good external flash unit can be all you need for such shots. If you have a second camera body, it's better to mount the standard lens on it. That way, you won't have to keep changing lenses when the situation changes.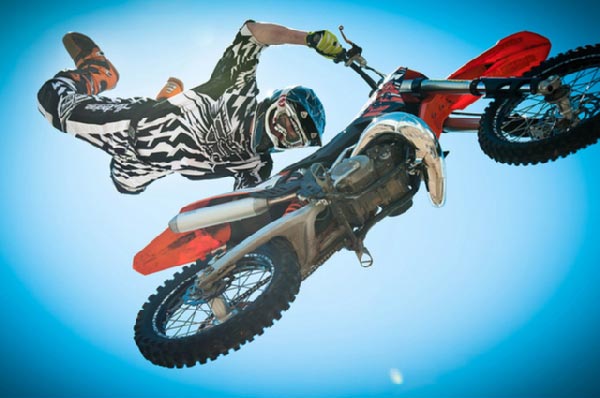 Photo by John A Ryan
Preparation:
It may appear that this phase is not that important. But, the opposite is true. It's crucial for the sports photographer to prepare everything beforehand in order to avoid any bad surprises at the moment of capturing the action. The preparation work involves researching the situation you are going to be in and the subject you are going to photograph, and setting the camera according to your research.
Studying the subject:
Knowing the sports discipline you are going to shoot is very important. It will help you determine how to take your photos and will make it easier to capture the most important moments of the event. So, start by doing some internet research on the sports event you are going to shoot to see how long it lasts, where it takes place, and if it will be easy to get access close to the action. Also look for some photos and study them, they will help you anticipate the action once on the ground. After studying the subject, pay a visit to the location before the event starts and study the light conditions (artificial or natural, the direction). These criteria will determine the point from where you are going to take your photos and the equipment you are going to bring with you.
Setting the camera:
After researching the subject, studying the location and determining the equipment you are going to use, you need to set the camera accordingly. This usually happens at the beginning of the sports event you are shooting and varies depending on the light and the kind of effect you want to produce.
Generally, you will need fast shutter speeds to capture action and to freeze the moment. In daylight this might not be a problem, as you can easily set the shutter speed to a value which enables you to capture the action. But, in poorer light conditions, like interiors, or night shots, you will need very wide apertures to compensate for the fast shutter speeds and to get accurate exposures. This is where you will find the expensive fast telephoto lenses pretty useful, as they will allow you to keep shooting at relatively high speeds without having to worry about underexposure. If using a wide aperture is not enough, you can crank the ISO up and the problem is solved.
Remember though, that with wide apertures comes shallow depth of field. While it's something which almost every sports photographer seeks to produce, as it helps in isolating the subject, it can make it a bit tricky to focus with precision on the subject. You can use the camera's auto focus feature, especially with the great advances some cameras achieved in perfecting the auto focus systems which can follow the subject across the frame. If auto focus doesn't work well in the situation you find yourself in, you can use manual focus to get great results. Focus on a predetermined point from which your subject will pass, and wait for the right moment to capture the shot. This last technique can be useful in sports where the action takes place in a limited and pre-set space, such as race tracks, but it can be worthless in some other sports like soccer where the players are constantly moving all over the field.
Shooting and composition tips:
With everything set, and you being fully prepared, you can concentrate all your energy in composing and shooting great sports photos. Here are some tips that might help in this practice:
-Choose your point of view wisely: try to get the best spot possible for photographing sports. For this, always arrive early to study the situation and to get a place close to the action. Try different angles. A low angle will emphasize the subject and will make it seem bigger and a high angle will help illustrate the movement performed by your subject.
-Don't forget the background: The background makes a big part of the photo and forgetting it may ruin a beautiful moment. So look out for any distracting elements that may be visible in your background and try to get rid of them by either recomposing or using a very shallow depth of field.
- Shoot the action at its culminant point: Try to study your subject in order to determine the strongest point of the action performed, and then try to capture that precise moment. Photos of a dancer jumping in the air or the backhand of a tennis player make for great culminating moments.
-Leave some space in front of your subject: The action in sports happens really fast and it may be hard to capture it if you frame very close to your subject. Sometimes leaving some space around your subject will get you just what you need. And, you can always crop your shot afterwards if you need a closer shot.
-Take lots of photos: Don't economize on memory card space. Take as many shots as possible and select the best afterwards.
Here are some inspiring examples of sports photography: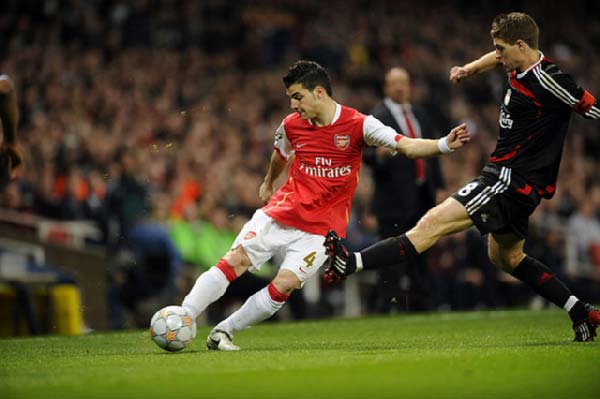 Photo by Toksuede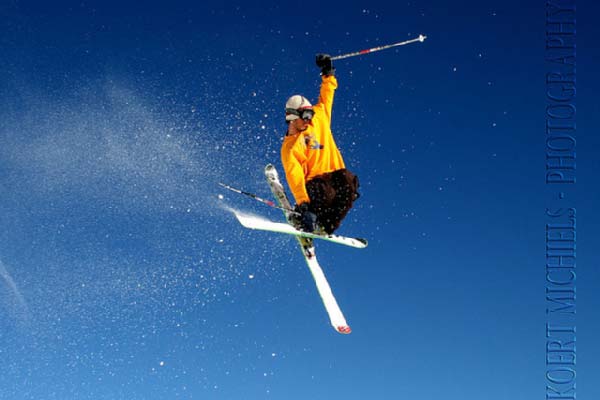 Photo by kmichiels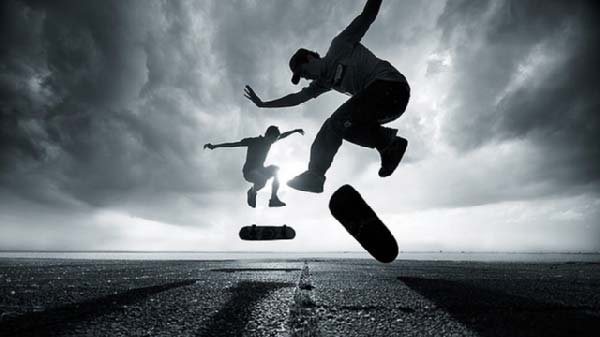 Photo by Maurese Polizio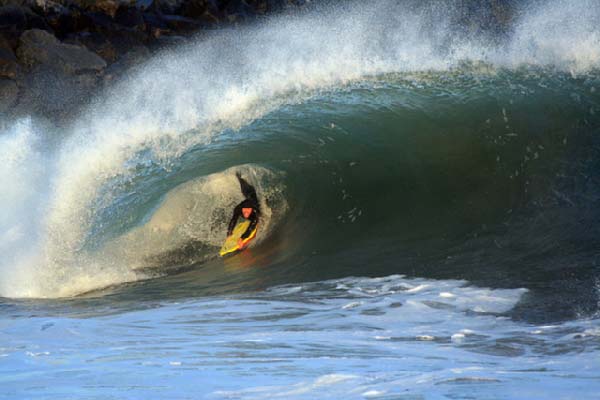 Photo by Tylerdurden1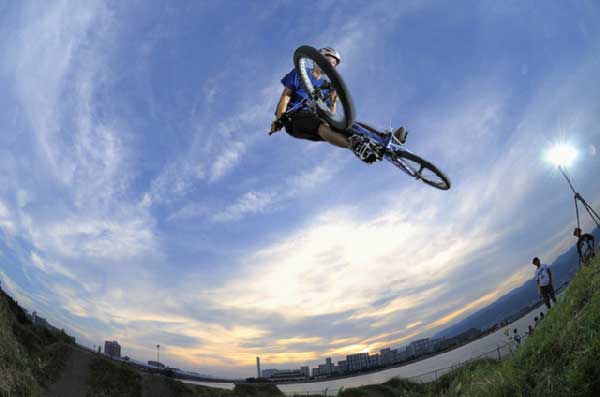 Photo by sgym@662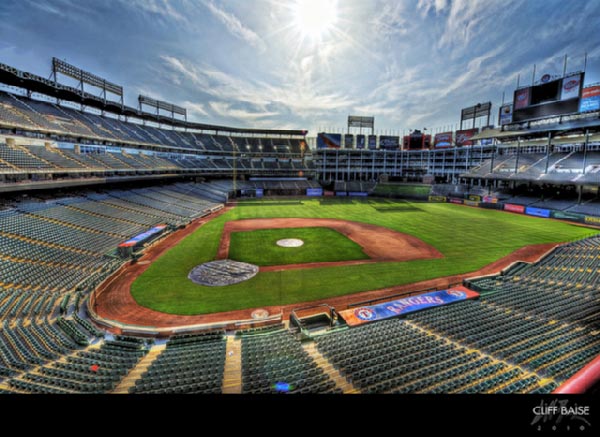 Photo by Cliff Baise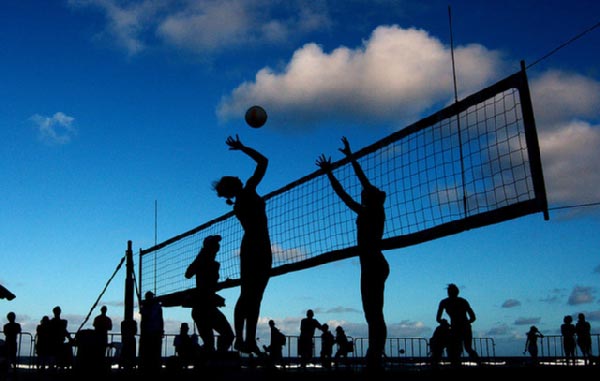 Photo by TerenceKearns
You may want to take a look at the following related posts:
1- 4 Common Mistakes in Sport Photography
2- 30 Incredible Examples Of Sport & Action Photography
I hope you find these tips and techniques for sports photography useful.