Using Ordinary Objects to Create Interesting Photos
Objects that we see and use every day may appear commonplace and boring, and we often cannot imagine how they could be the focus of interesting photos. Paper clips, stones, grass, keys, clothespins and the like are usually thought of as ordinary, and seldom do they end up as the main subjects in photographs. In fact, many photographers find it frustrating not to have 'fascinating' subjects available to shoot, when in reality, countless objects are just lying around waiting to be given a chance to shine. The 'ordinariness' or 'extraordinariness' of objects as visual subjects really depends on how the photographer depicts them in the shots.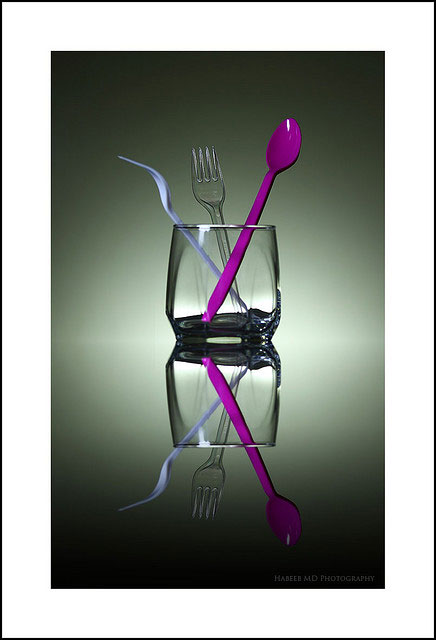 Photo by Habeeb…out of Ideas!
Discover What Makes the Object Physically Attractive
Interesting photos are created when the photographer shows off the object in its best light. This would mean presenting in a photograph the subject's curve and form, colors, patterns, or textures that would make it stand out and be appreciated. To do this, observe the object from all its angles, if possible, and examine what sides are visually appealing. Notice the intricacy or simplicity of its design, and always accentuate the interesting features of the object when composing the shot.
One reason why this example below makes an interesting photo is its rustic, or should I say 'rusty' charm. The texture of the obviously old key, emphasized by the weathered wooden background, makes this a stunning shot.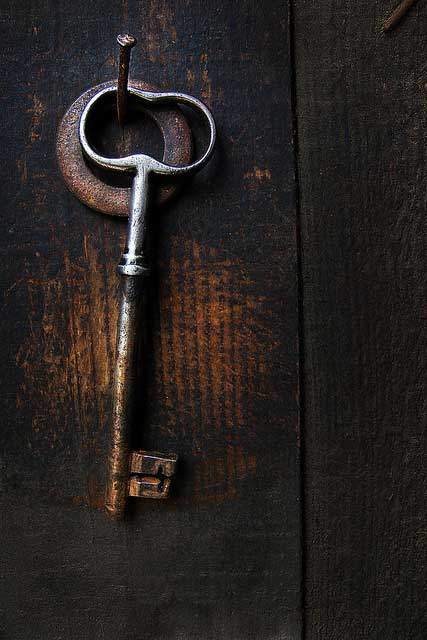 Photo by Kerekes János Csongor
Experiment with Camera Angles and Context
When we see household objects on a daily basis in their same exact position, we tend to ignore them because we have become desensitized. But if we were to look at them from another angle, they may appear different and even interesting enough to warrant a closer look. Placing objects in a spot that is less common than where they usually are would also create interesting photos.
Take a soda can, for example. If one is upright on a dining table, we might not really notice the way it looks, how malleable it is, or how condensation has created thousands of tiny beads of water on its surface. But if you take a soda can and place it somewhere you would not normally see one, you will end up with something similar to this eye-catching photo. Notice that the camera angle is low on the ground, adding more dramatic interest to the scene.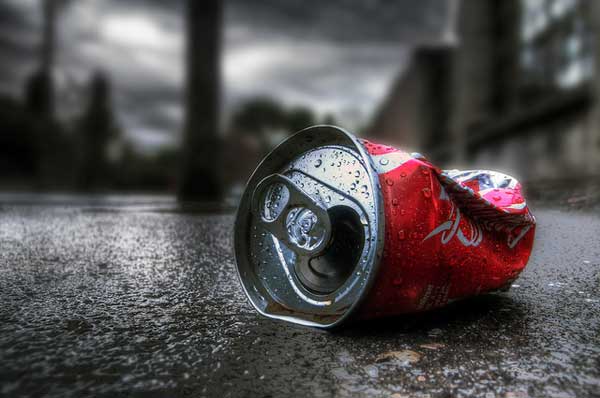 Photo by Kerekes János Csongor
Use Lighting to Enhance the Appearance of an 'Ordinary' Object
Lighting is essential for creating interesting photos. Without the right lighting, even the most attractive objects can look dull. Creative use of artificial or natural light sources can greatly improve the appearance of your subject. Play around with lighting techniques, such as backlighting to create more drama, or side lighting to highlight textures.
With this close-up photo of a lamp head, the photographer used the lamp itself as the light source to supply illumination. The lamp is not recognizable; it appears more as a strong graphic abstract.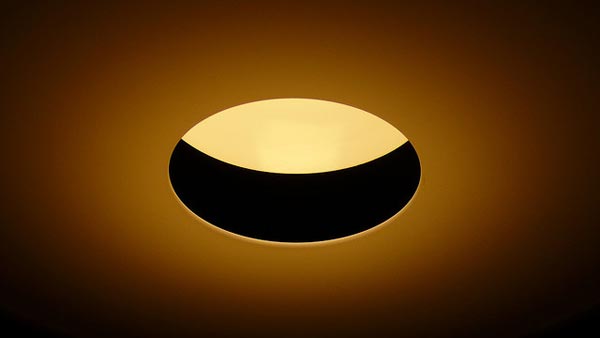 Photo by Federico Pelloni
Use Creative Composition Techniques to Make Interesting Photos
Even the most 'ordinary' of subjects, such as grass and paper clips, can be gorgeous when composed creatively. In this photo, the effects of bokeh (out of focus points of light) enhance the appearance of plain grass by making it ethereal and magical.

Photo by Blomstrom
Here, a simple paper clip was shaped into a heart, and the concept of infraction was used. Tiny hearts from the background were reflected off the water drops on the clip. The result is a whimsical, clever, and interesting photo.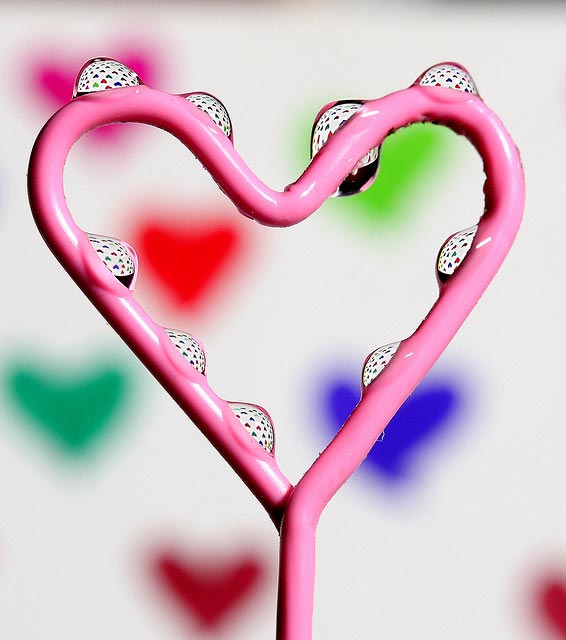 Photo by Irargerich
More Ways to Create Interesting Photos:
Go closer to the object, especially if it is small in size. Try for a close-up or macro shot to capture various details that are normally hard to detect from afar.
Use all the composition techniques in your arsenal, from the Rule of Thirds to leading lines. These will all help strengthen the visual appeal of your photo.
Do something to the object. Freeze it, submerge it in water, cover it in syrup, burn it, bend it, etc.
Experiment with exposure settings. Adjust the shutter speed, aperture, and ISO to make visual effects, such as creative blur or a very shallow depth of field.
Keep an open mind and do not immediately dismiss objects that might seem very ordinary. Always be imaginative with how you can turn them into subjects for interesting photos.